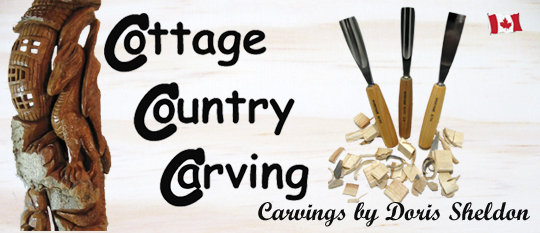 Regina Whittlers Moose Jaw Woodcrafters Show
April 28 and 29, 2007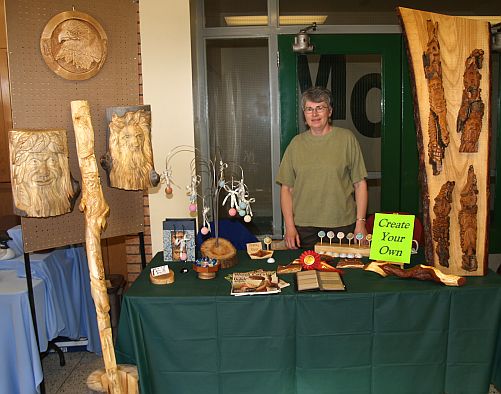 The Carving Show took place in Regina, SK. This is not a judged show. Saskatchewan carvers and wood workers use this opportunity to display their work and make some items available for sale.
The 2007 carving show was very special for me, as it was the first year I entered a table in the show. I was pleasantly surprised to be awarded 1st place for my table design.
I was able to sell all the wood carvings I had available and received several commissions for additional carvings. Many of our friends and family came out in support and to see the great carvings that were on display by all the carvers.
I learned a great deal from the other carvers attending the show about various finishes and carving techniques. I always find that sharing with other carvers increases my knowledge and provides me with new challenges to try. It is also a great way to get advice on everything from tools to technique and materials.