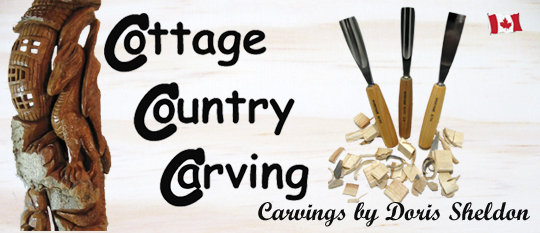 Halloween pumpkin 2008 with my husband Len standing beside it.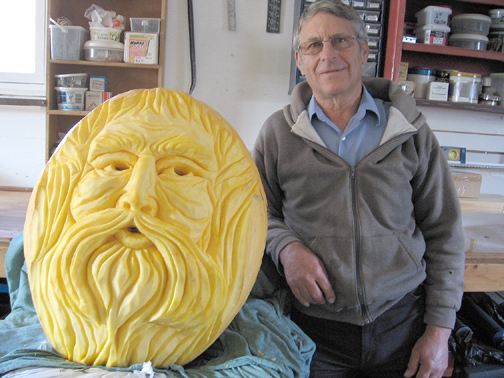 I was given a locally grown 41 kg (90 pound) pumpkin to carve. How could I refuse such a challenge? The fruit of the pumpkin was 1 to 1 1/2 inches thick so I was able to carve quite deeply and achieve greater definition, than allowed by smaller pumpkins, in carving the nose and eyes.
The size and weight posed problems that smaller pumpkins don't. We carried it in a blanket as it was awkward and heavy. We also had to clamp supports next to the bottom of it and to the table it sat on in order to prevent it rolling off the table as I carved. Pumpkin carving also tarnishes the tools so it's important to constantly wipe them with a damp cloth. As you can imagine, a 90 pound pumpkin makes a lot of mess when being carved so I carved it in our garage.
After the carving was completed, I sent this picture to friends, relatives and neighbors that I thought would be interested in seeing it. One of our neighbors sent it to CKCK TV and they showed it at the conclusion of the evening news. It was fun carving it and I would certainly carve another if given the opportunity again.